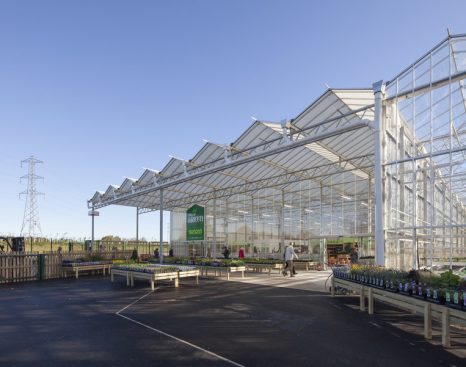 Client: Leeds City Council
Location: Leeds
Value: £4m
Services: Architecture, Quantity surveying, Client design advisor, Feasibility, Landscape design, Mechanical engineering, Electrical engineering, Project management, Quality inspection, Structural engineering
This scheme involved the creation of a 1.8 hectare horticultural glasshouse as well as office and welfare facilities for the council's Parks and Countryside Nursey and operational staff. It also provides additional space to house the department's vehicle maintenance workshops as a future phase. A small retail outlet for the increasingly important sale of surplus plants to the public is an integral part of the building.
The specialist nature of this project meant that there were a limited number of contractors within the UK sufficiently experienced to deliver the scheme. NPS worked closely with Leeds City Council's procurement team to identify and procure the early involvement of the specialist suppliers needed to help successfully deliver the building.
The plant growing process obviously requires large amounts of water for irrigation. As the vast roof area catches a lot of rain, this is directed and stored in a small reservoir before being filtered, cleaned and pumped to the irrigation tanks for use on the growing plants.