A new

approach

to cleaning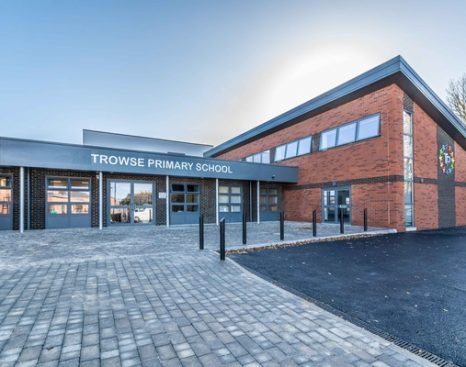 Client: Trowse Primary School
Location: Norwich, Norfolk
Trowse Primary School located in Norwich was moving to a brand-new site to accommodate up to 200 hundred pupils. The new school was significantly larger than the old building, providing a more spacious environment for learning and increasing the facilities available for pupils. The Head Teacher approached Norse to review their current standards and look at how we could assist in delivering their desired cleaning and caretaking requirements in their new modern building.
The school was spending a lot of time reviewing the cleaning standards themselves, and were also covering absences and touch point cleaning, which meant invaluable education hours were lost. The school needed to reduce this burden immediately and ensure the facilities were hygienically clean, and that their staff were concentrating on delivering the education needs of their pupils rather than managing the site facilities.
Norse worked closely with the school during the construction phase of the new site to identify the desired future requirements to keep the site looking as good as new. This was achieved with an assessment of the plans and a site survey conducted by our cleaning division and Business Development Manager.
Adopting a consultative approach to understand the client's needs throughout the build allowed us to provide the school with a specification that would keep the school clean and maintain the new building to the highest standard.
Our solution would provide the following benefits-
A bespoke solution tailored to the school's requirements
New equipment to increase productivity
Local, reliable support to cover absences
Regular meetings and site audits to maintain high standards
The relationship between the school and Norse is flourishing; the Cleaning Team is on site working with new bespoke equipment and the client is happy with the cleaning that is being provided. Regular communications between the schools Bursar, Head and the team at Norse has ensured the contract is running smoothly.
Our approach has supported Trowse Primary School to achieve the following:
Reduced burden on school staff managing the cleaning
A professional BICs accredited cleaning specification
Increased productivity and delivery of touch point cleaning
Staff training and development to support the service delivery
Monthly communications to monitor standard
Peace of mind