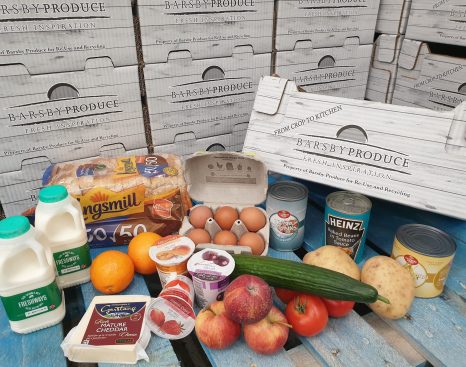 During the pandemic, it was an absolute priority for Norse Catering to ensure children entitled to a free school meal could still receive a range of well-balanced, healthy options while self-isolating or home learning.
In partnership with food supplier, King's Lynn based Barsby Produce, Norse Catering introduced five day food boxes which included fruit, vegetables, dairy products, and healthy proteins to ensure children could still receive a well-balanced, healthy 'home school lunch'. The boxes were packed and delivered to each school within 48 hours and, to add a little bit of extra support, a range of serving suggestions were included.
The boxes have exceeded the Eatwell Guide and School Food Standards by Government and school catering watchdog LACA.
Over 5,000 of these food boxes have been supplied to Norfolk and Suffolk school children which has helped alleviate pressure on schools and local families while demonstrating Norse Catering's commitment to providing the healthiest, freshest food for the children who need it the most.
We are really impressed by the boxes from Norse Catering. The feedback from our families has been positive and they are really happy to see a variety of good quality, fresh produce on offer. We are very grateful for everything they have done for our school community.
Susanna Manrique, Assistant Head (Pastoral), Recreation Road Infant School