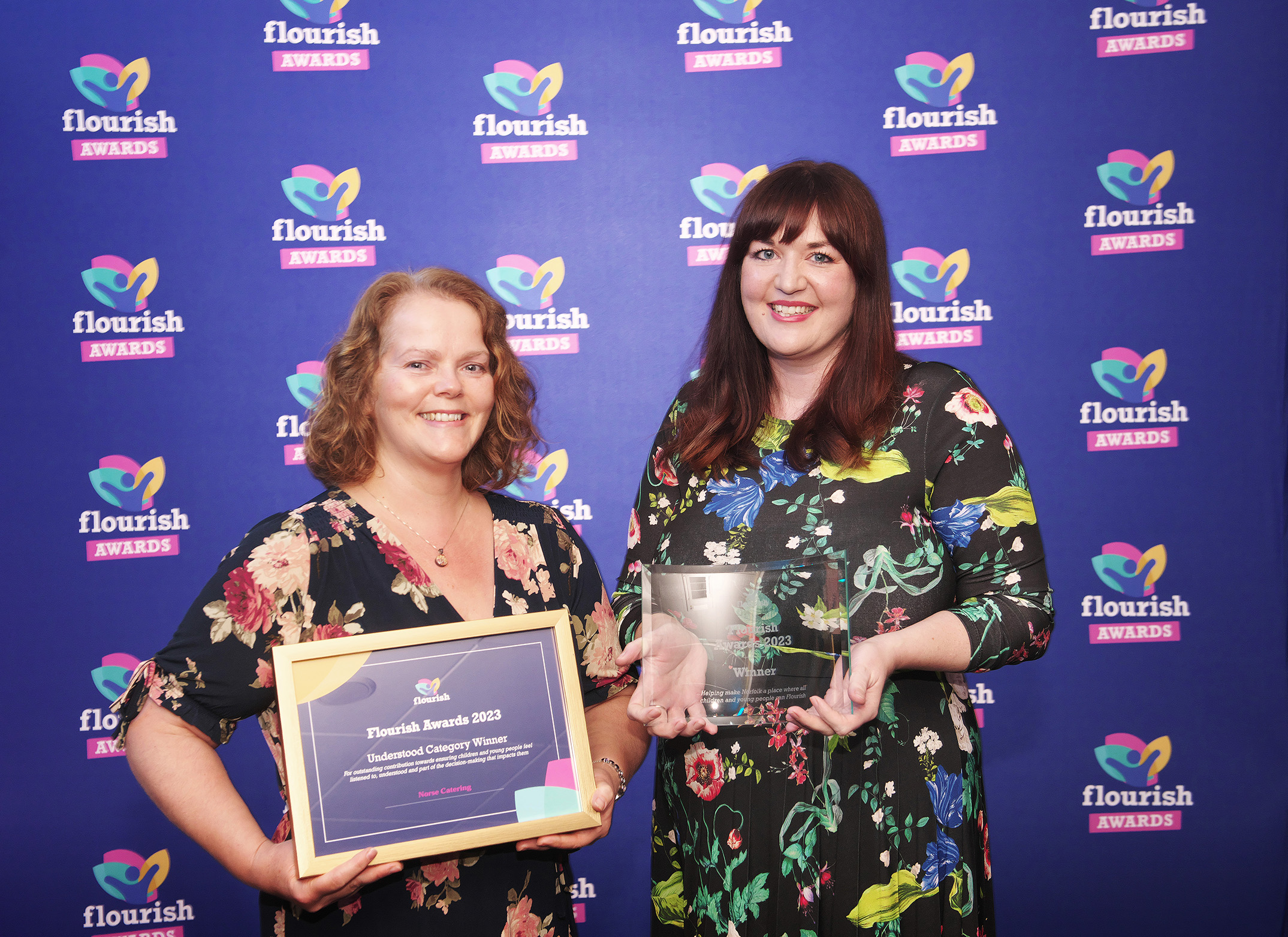 Photo(L-R): Amanda Cooper, Business Account Manager and Clare Jordan, Marketing and Brand Manager – Catering.
Norse Group's Catering division has been awarded for its commitment to helping children and young people feel listened to and part of the decision-making process at the very first Flourish Awards 2023.
Flourish is a Norfolk Children's Services initiative to make Norfolk the best place for children and young people to grow up and thrive.
Norse Catering won in the 'Understood' category, following their pledge to consult with school children on what they want to see on school menus, and help empower them to make positive choices about their health.
By making student councils and integral part of their primary school menu development, feedback is collated centrally and shared with the menu development and promotions teams, so they can see ways to accommodate requests, look for patterns and consider ideas from the school children.
The changes made to menus following these conversations has impacted all 160 schools that Norse Catering caters for in Norfolk, equating to around 18,000 children who eat their meals daily.
"Children and young people are at the heart of school meals, so it is vital they are part of our decision making," said Melanie Hides, Head of Catering. "In the process, they are empowered to make healthy choices, understand nutrition, and lead their happiest and healthiest lives."