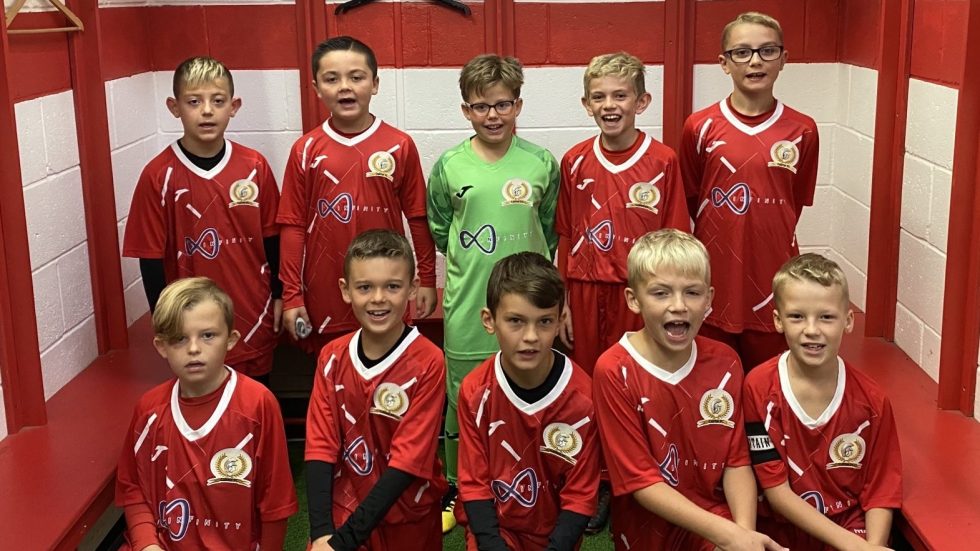 Infinity, part of the Norse Group, is pleased to sponsor the youth football team Caister FC Centurions.
The team proudly sported their new kit at a recent practice, emblazoned with the Infinity logo. The sponsorship came from a conversation between Infinity Water Hygiene Risk Assessor, Caister FC Manager Martin Galea, and Head of Infinity Dean Kendall.
Martin's son joined Caister FC under 8's two years ago, which was a large squad at the time. The team split into two smaller groups, and Martin took on the role of Team Manager for the newly formed Caister FC Centurions. Martin said:
"We had a wonderful sponsor who supported us wholeheartedly and helped supply all our kits and football equipment during difficult times. Unfortunately, Covid impacted everyone financially, and sadly they could not continue supporting us.
We went from 5-a-side to 7-a-side, and because of this, we needed nine players. We only had six shirts, and the cost of new kits rose. I had bought various items, including some basic red kits, and the football club was also putting money in, which was allocated for first aid kits. The club funds decreased rapidly, and other youth teams also needed equipment."
Infinity gifted the Caister FC Centurions 12 new player kits and equipment to support the team's progression. Martin believes that the kits have given the team renewed confidence. He says:
"When we took to the field, the boys felt proud of the kit and the club. For me, it brought a huge sense of pride for Infinity. As a Water Hygiene Team Leader, I go to work every day to help our clients and colleagues in any way I can. I feel Infinity has carried this into the community by sponsoring our team and helping 11 young footballers continue their sporting journey."
Find out more about Infinity here.