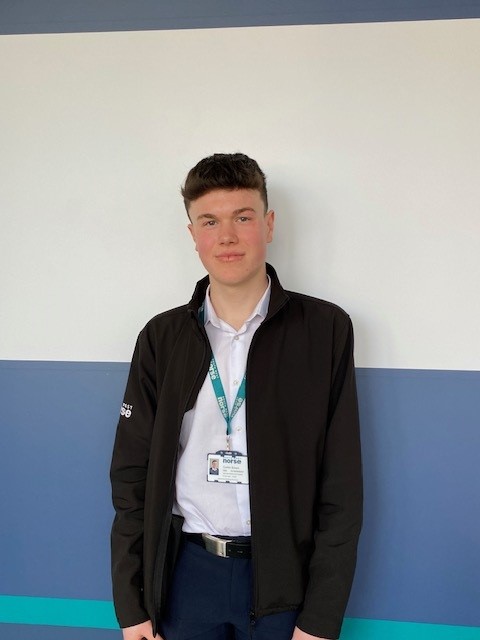 This week, 6-12 February, we celebrate National Apprenticeship Week and T Level Thursday.
To mark the occasion, we spoke to South West Norse employee and apprentice Corbin Brown, who initially joined Norse as a T level placement student and later accepted a Building Surveyor Apprentice role.
How did you become involved with Norse Group?
I've always been interested in construction and knew I wanted to work in the industry. I chose to enrol on a T Level qualification with Exeter College. As part of the two-year qualification, I spent four days at college and the remaining working with Norse South West and the wider Norse Group.
I wasn't aware of Norse before my T Level placement but threw myself into understanding the role and the business.
How did you decide what career route to pursue?
I was offered the opportunity to attend site visits and learn how to use software such as CAD. This helped me narrow my career options to either building surveying or architecture. I chose a career in Building Surveying.
What led you to apply for an apprenticeship?
I finished my T level with a distinction in Level 3 Design, Surveying and Planning. I continued to attend Norse South West after completing my qualification to remain engaged and develop my skills.
An apprenticeship role became available, and so I applied for the position.
I started with Norse South West in September 2022 as a Building Surveyor Apprentice, studying a Level 6 Building Surveying programme through the University College of Estate Management (UCEM).
It was a big step for me to go from a T Level to a Level 6, but it encouraged career progression and allowed me to work within Norse Group.
Tell us more about your apprenticeship.
I am supported by my line manager Ben McPhie and my mentor, Rob Hathaway. They have been incredibly encouraging and have assisted with questions and queries.
I attend virtual classes at UCEM one day a week for my apprenticeship programme. I really enjoy this; there is a crossover of content related to my work, and I can apply my studies to the workplace.
Additionally, I learn new skills from colleagues in the workplace and gain further experience from site visits.
Do you have any advice for people looking to enrol on an apprenticeship?
I advise others to look at the apprenticeship specification and research their options. A T Level placement enabled me to access a broad range of experiences and a mixture of practical and academic learning, which helped me to decide on my next step.
Choose a programme that suits your learning style. The Building Surveying apprenticeship suits my practical learning style. It allows me to learn on the job and gain hands-on experience; I am thoroughly enjoying the whole experience.