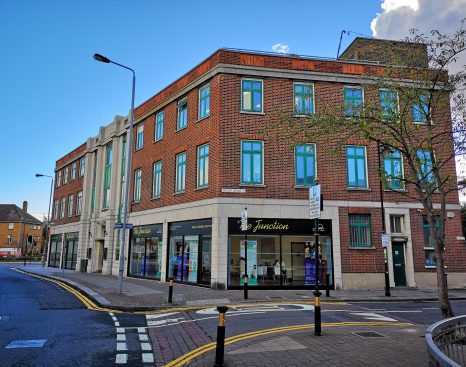 Client: London Borough of Waltham Forest
Location: Leytonstone
Value: £1.5m
Services: Architecture, CDM, Interior design, Project management, Quantity surveying, Mechanical engineering, Electrical engineering, Structural engineering, Contract administration
This project was an internal remodelling and refurbishment of the three-storey Upskilling Centre in Leytonstone. The building has been converted into a combined adult learning facility and children's centre which will provide a contemporary learning environment for the local community.
The scheme supports the local community by offering educational, skills based courses to help advance careers and support families. It is helping Waltham Forest residents boost their skills, health and earning potential. The Junction provides art and creative skills classes delivering a boost to Borough of Culture activities as London's first Borough of Culture in 2019.
Challenges were posed from the outset due to the building being vacant for a significant time before refurbishment, creating issues in the construction phase. This also resulted in asbestos being discovered, requiring quick action from the team to resolve, utilising our expertise to ensure successful removal.