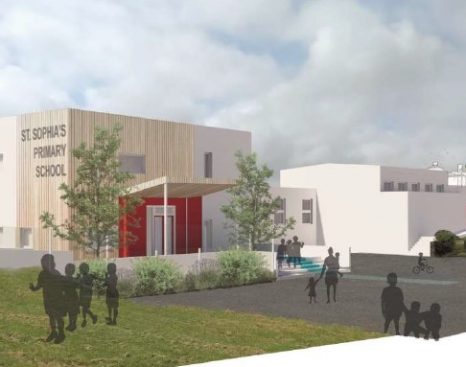 Client:East Ayrshire Council
Location: Galston, East Ayrshire
Services: Architecture
St Sophia's Primary School is set to undergo a ground-breaking makeover, becoming the first school in the UK to achieve a new standard of energy efficiency.
Hamson Barron Smith (HBS), which is part of the Norse Group, is leading on the design and delivery of the country's first ever 'Passivhaus EnerPHit' certified school – with the 'EnerPHit' standard internationally recognised for delivering outstanding energy improvements in existing buildings.
St Sophia's will benefit from a significant programme of works, with a strong focus on improving the fabric of the school building, as well as adopting other innovative designs to make the school more eco-friendly.
As older buildings tend to use more energy than an average new construction, they can offer enormous potential for energy savings and reductions in carbon dioxide emissions, with Hamson Barron Smith's team of design experts relishing the challenge of pushing the barriers of what is possible in sustainable design.
Read more here.