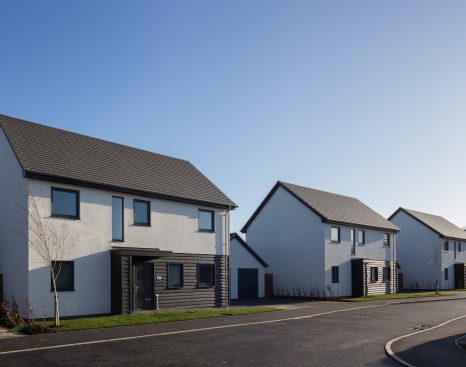 Client: Broadland Growth Ltd
Location: Norwich
Value: £3.7m
Date: December 2019
Services: Architecture (HBS), Quantity surveying, Employer's agent
Rosebery Road is a development of 22 new dwellings within a rural setting in Great Plumstead, Norwich.
A grant from the Land Release Fund enabled the Council to unlock land and fulfil its ambitious plans to build these much-needed new homes. The site includes one and two bedroom bungalows, and three and four bedroom houses which were sold on the open market.
The site also includes eight affordable homes (which at 36% of the total number, is above that required by planning policy), comprising one and two bedroom flats and bungalows and also a wheelchair accessible bungalow. The affordable homes were allocated to households with a housing need and a local connection.
The design intention was to provide a contemporary aesthetic which responds to modern-day living requirements while referencing the local, pre-established aesthetic.