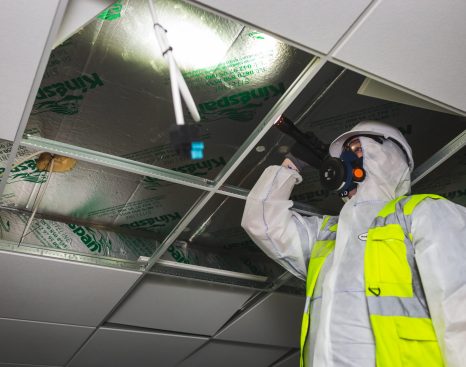 Infinity has been working with Buckinghamshire Council since 2016, delivering:
Management, refurbishment, demolition and re-inspection surveys to corporate and school buildings
Asbestos awareness training
Project management of abatement works
Updating the portal which the council uses for the estate's asbestos register.
Upon commencement of the contract, Infinity was issued with a schedule from the council to conduct updated asbestos management surveys to all its 500+ properties, including all corporate sites and school buildings.
Relevant information was gathered in line with HSG24 in order for Infinity to plan the surveys, and following a review of this data, a survey strategy, scope of works and risk assessments were created.
Infinity also ensures that the contract always complies with the Control of Asbestos Regulations 2012, while ensuring that the council's requirements are consistently achieved through the following methods:
Management and re-inspection surveys carried out according to the agreed schedule and agreed KPIs
Refurbishment surveys conducted when projects are present
Remedial project management works performed in accordance with Control of Asbestos Regulations 2012
Ongoing communication carried out through weekly KPIs and monthly contract meetings, enabling all parties to collaboratively discuss and assess performance
Records updated on the system accordingly
The contract remains within budget.