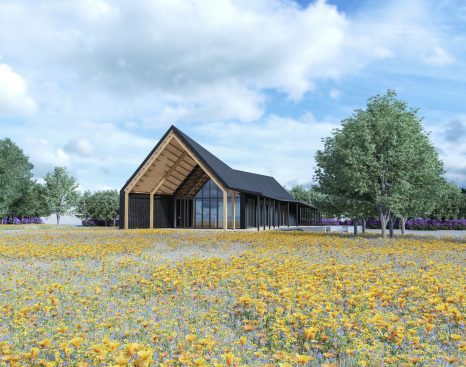 A specially designed 'Veterans Village' – providing a self-sustaining transitional environment for armed forces veterans – is set to be the first of its kind in the UK, helping ex-Forces personnel move back into civilian life.
Set across a 22-acre site in Hull, the ground-breaking 'Veterans Village' will include 48 homes for veterans and their families, as well as community, training and support facilities.
The project – which is supported by NPS – is scheduled for completion in 2023, with our teams providing project management, quantity surveying and landscape architecture services. And it has already captured the attention of the wider Armed Forces community, in the hope that the development could be the first of many across the country, providing much needed support to those in need.
The concept for the village has been driven by the charity Hull 4 Heroes, which provides support for veterans in the city and the wider region, assisting in their transition back into civilian life.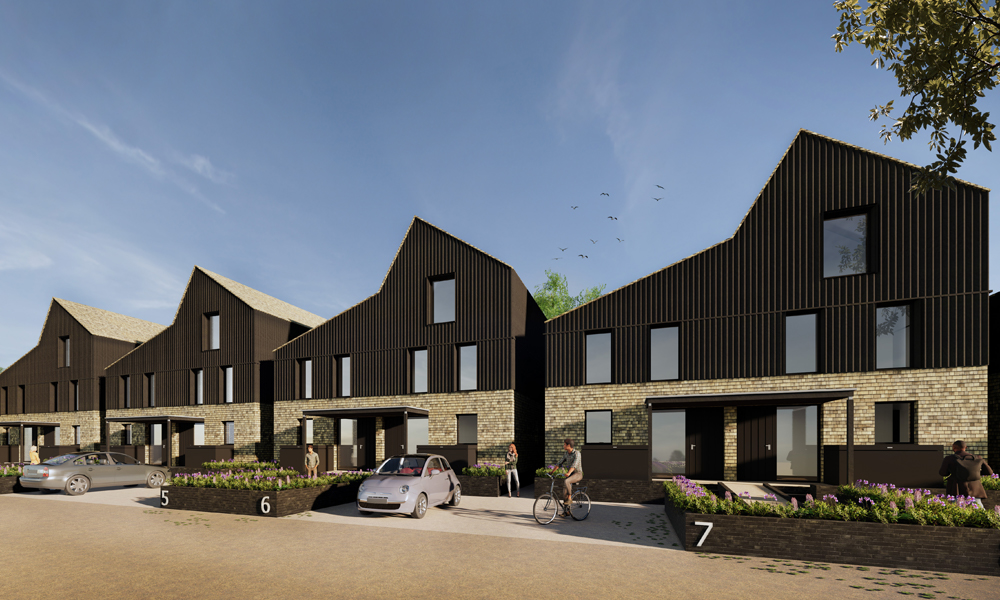 Among the organisation's ranks is NPS Humber Senior Project Consultant, Trevor Fishburn, who has a strong connection with Hull 4 Heroes as a Trustee and Project Manager for the Village.
As a Royal Navy veteran – and currently a serving Reservist soldier in the Yorkshire Regiment – Trevor strongly believes that the 'Veterans Village' will help put Hull on the map, while also improving the provision of services for ex-personnel in the region.
"This is an incredibly exciting development, which will be of enormous benefit to veterans," he said.
"By creating an all-in-one complex, this development will not only include spacious accommodation, but also become a focal point for the provision of vital additional services – with a community support hub ensuring veterans have good access to advice, support and employment opportunities."
Complete with a host of innovative sustainable design features, to reduce the cost of construction and maintenance, the village is based on the premise that 'those who serve together, recover better together', fostering a strong sense of community.
And with around 10 percent of people in Hull and the East Riding of Yorkshire either being veterans or having family ties to the Armed Forces, Trevor is certain there will be a strong ongoing demand for the facility's services, as more veterans and their families return from active duty.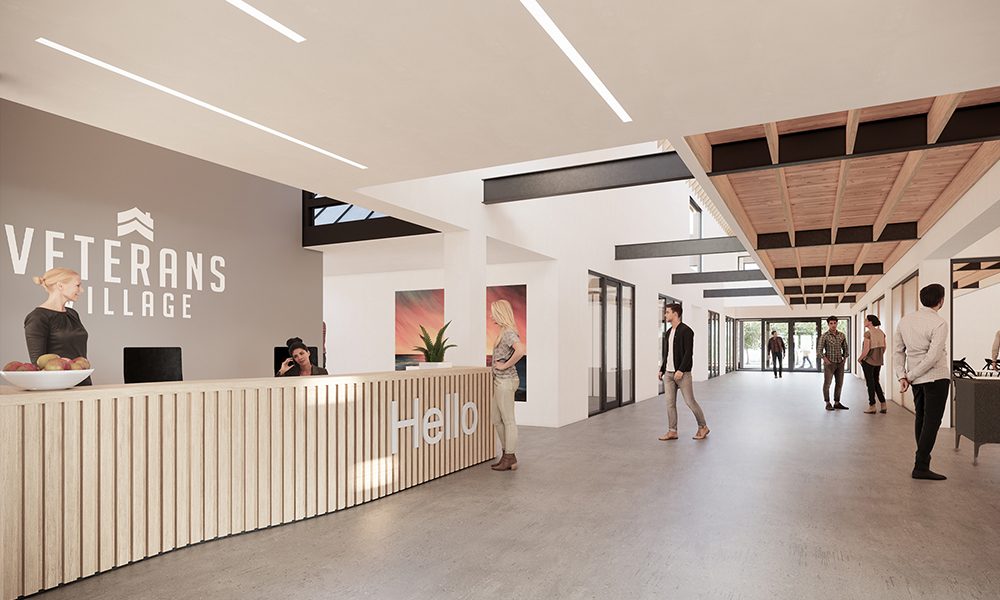 "One of the biggest problems veterans face is adjusting to civilian life after leaving the Armed Forces," he said.
"Many have been in the Forces from a young age, and that community is very different to the one other people would be used to. The Armed Forces houses soldiers and provides a lot for them while they are enlisted.
"These people are prepared to make the ultimate sacrifice and they ask for no thanks in return, and as a society we have a duty to look after them.
"That's why this project is so important, with the village giving veterans and their families somewhere to live while they go through their transitional journey, as well as being a hub for valuable support as they integrate back into the community."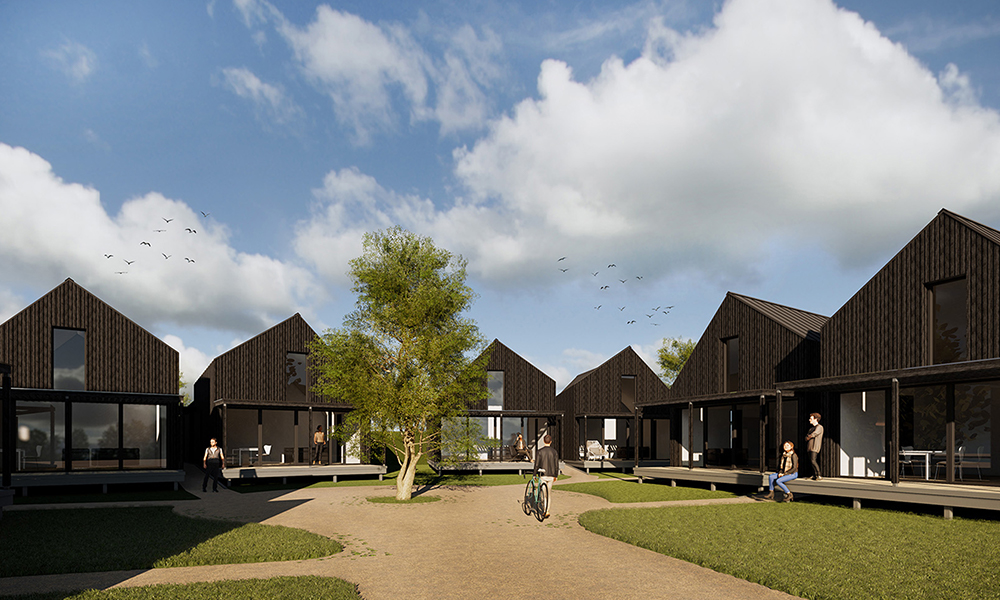 As part of the onsite Community and Support Hub – where ex-Forces personnel can access health and wellbeing support and guidance from a variety of agencies, including careers advisors – the village will also boast a wide range of facilities, which are also available for community use.
This includes a gym, café, walled garden, outdoor sports facilities, and multi-functional social spaces.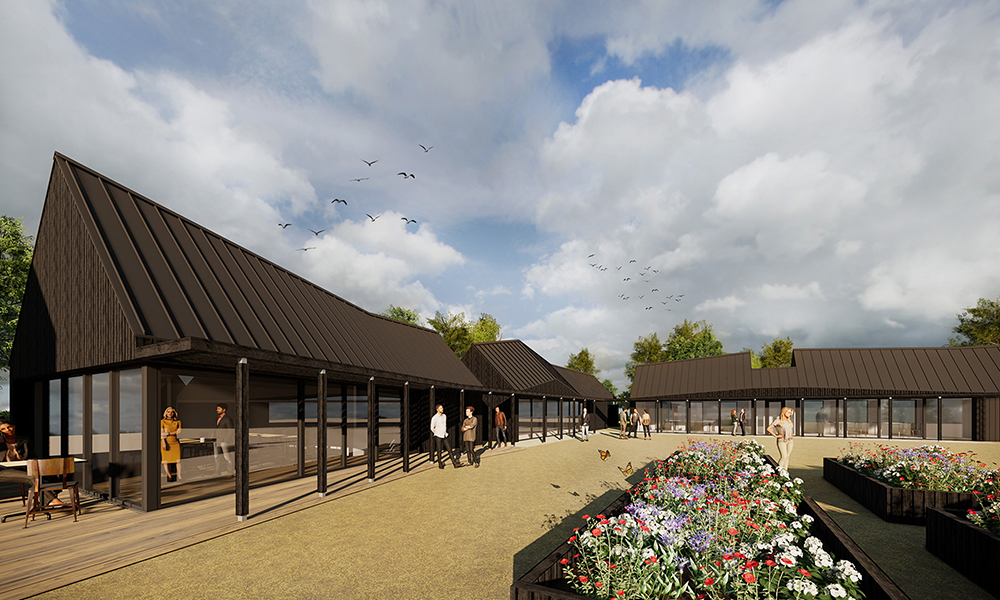 For Trevor, the realisation of the village will be a particularly proud and poignant moment, in both a personal and professional capacity.
Following the foundation of Hull 4 Heroes in 2016, he has been instrumental in supporting the organisation – with the initial inspiration for the veterans village, and the charity itself, sparked by the efforts of volunteers on BBC One's popular DIY SOS programme.
In 2015, Paul Matson – who is now the Chairman of Hull 4 Heroes – was part of the DIY SOS team that transformed an entire street of rundown houses in Manchester into homes for war veterans, with the show inspiring him into action.
"I remember speaking with Paul a few years ago, and he started to outline this vision for an all-encompassing village for veterans," Trevor said.
"I was immediately drawn to the concept, and since then it's been an enormous privilege to be involved in this project with NPS, as well as in my capacity as a Hull 4 Heroes Trustee.
"It really will have a significant impact on people's lives and will also provide some terrific facilities for the entire community."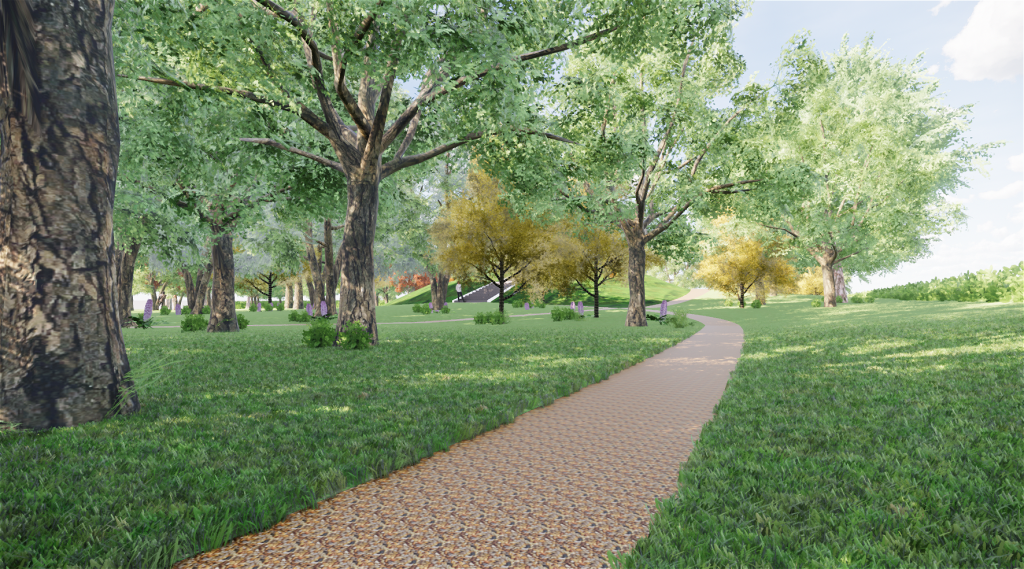 With a strong first-hand understanding of the challenges facing those leaving the military, Paul is equally determined to see the village come to life.
"It's fantastic to have the support of Trevor and the team at NPS, driving this project forward," Paul said.
"Years ago, after leaving the army, I went through a rough patch of my own, and know just how difficult it can be adapting to the next phase in your life.
"But, with support from those around me, I got back onto my feet – which is exactly what the Veterans Village aims to do, making the transition back into civilian life as smooth as possible."
More information about the Veterans Village is available here and you can also support the work of Hull 4 Heroes by making a donation through the charity's website