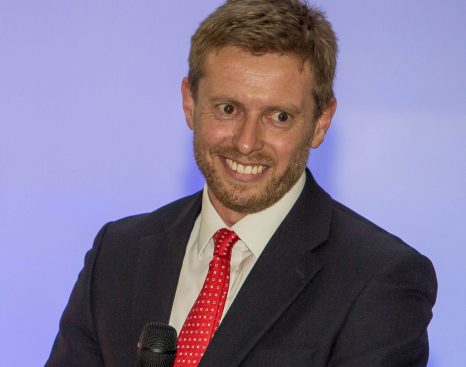 Norse Consulting's Strategic Director of Operations, James Pratt, served 18 years in the British Army as a Commissioned Officer in the Corps of Royal Engineers. He relates how Norse supported his 'industry learning' while he brought invaluable skills to play.
"My initial motivations for joining the Army included the promise of overseas travel, sport, adventurous training (including canoeing/kayaking, caving, freefall parachuting, mountaineering, mountain biking, offshore sailing and skiing) and the opportunity to work alongside some very talented people with shared values of selfless commitment.
"It was a fantastic culture to be a part of and helped me gain invaluable experience managing change and meeting demanding operational targets in diverse environments, including Kosovo, Saudi Arabia, Iraq and Afghanistan.
"I found myself involved in the implementation of major defence infrastructure plans, including the planned Army rebasing from Germany, and worked on NATO's Critical National Infrastructure physical protection and defence matters.
"When I left the Army, I found the transition to civilian employment in Norse relatively straightforward, with many of the skills I had picked up in service being readily transferable.
"Much of the leadership training I enjoyed in the Army has been incredibly useful in my career since, especially when making difficult, time sensitive decisions with sometimes incomplete information.
"I did have some knowledge gaps, but the business was incredibly supportive. I was particularly struck by the common approach to getting results, through the fine example of high performing teams in both the Army and in Norse.
"In my current role, as Strategic Director of Operations in Norse Consulting, I am responsible for the leadership and performance of operations directors, with a focus on our partnerships and more generally, the wider performance of the Group.
"My approach is to ensure that our people benefit from a teamwork culture that rewards success, self-discipline, mutual trust and understanding.
"The Army is primarily a 'people' organisation as is Norse Group. We employ highly qualified and experienced people and we demand very high standards.
"Much like the Army, our profession is never meant to be dull, so I ensure, where possible, that our people are developed, challenged and tested whilst maintaining their sense of humour and ensuring that they enjoy themselves.
"My motivation remains to offer positive, values-based leadership and to help others achieve their very best, each and every day at work.