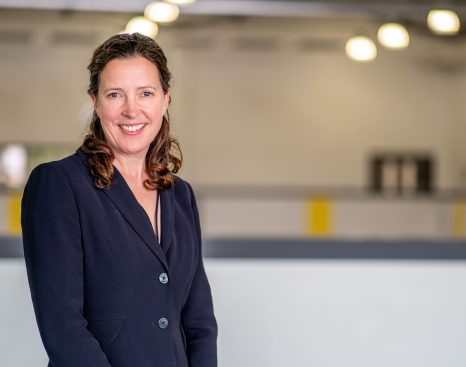 After visiting a careers advisor as a fledgling graduate, I was drawn by the structure and development opportunities offered by the Armed Forces, with my psychometric test results suggesting it would be a good fit for me.
Having initially ruled out joining the RAF, as 'I didn't fancy flying', I soon discovered there were so many more diverse opportunities.
Ultimately, I spent seven enjoyable years with the RAF in the Supply and Logistics division, working in transport and fuel and achieving the rank of Flight Lieutenant. This career took me to bases in Scotland and Poole, as well as four months in Iraq – in 50-degree heat and 100% humidity.
After leaving the Forces, I quickly adapted back into civilian employment, and was lucky enough to find a job with the Norse Group, a company which has continued to invest in me ever since. This made the acclimatisation from service life very easy.
Although I initially missed the comradery of the RAF, through continued development, Norse has helped me to develop my personal leadership style, and to continue to strive to form a strong sense of 'Team', which is so important.
In my current role as Commercial Director for TFM (Total Facilities Management) within Norse, I work within a busy and ever-changing part of the business, with a multi-million-pound annual turnover.
I am responsible for leading new business opportunities and for expanding our already extensive range of services. And in this, I'm lucky to be surrounded by a great team of people.
In my role today, I still find myself drawing upon the skills and experience picked up during my time in the RAF. Being prepared to make difficult decisions and have challenging conversations, while also approaching any challenge calmly and methodically.
Your resilience and capacity for performing under pressure is tested throughout your training in the RAF, and it is just one transferable skill which stands you in good stead throughout your career in and out of the Forces.
Effective leadership and achieving respect are, of course, another two cornerstones of management, and equally vital to my approach as a Commercial Director within TFM.
Whether it's leading by example, or ensuring the whole team is respected and valued, it's important to remember that everyone plays a key part in our success. It's something my RAF career taught me from the outset and which my time at Norse has continued to engender every day.