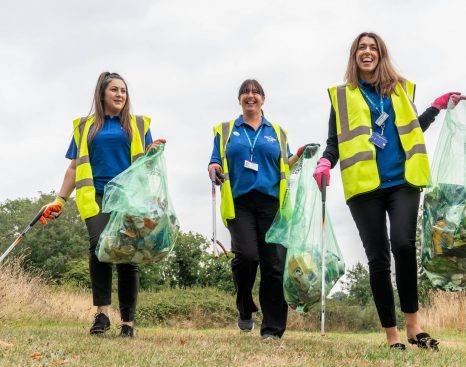 Our commitment as a socially responsible employer is at the core of what we do. It's not an add-on, but a central part of our daily activities.
To us, social value means delivering services in ways that produce wider benefit to the local community and capture longer-term savings for our clients and partners.
The Group is committed to considering how the services we deliver might improve economic, social and environmental wellbeing; to the principle of social value provision as part of the procurement process and to working with our partners and clients to ensure that desired local outcomes are delivered.
Our Group-wide Corporate Social Responsibility strategy, The Norse Way, is integrated throughout our business operations. It helps us to create financial and social value by enhancing our competitive advantage and building stronger relationships with our stakeholders.
The programme is a positive and determined ethical stance that guides our principles and behaviours and applies to everyone in the organisation regardless of where we work.
Our approach is focussing on key areas we believe could have a long-term impact on our business and society such as supporting older people, wellbeing and preventing obesity, regeneration, employment and youth opportunity, skills and employee development, environmental management and building customer trust.
As part of our Norse Way commitment, our board has agreed that staff across our Group can apply to take up to eight hours a year paid time off work to volunteer for a good cause.