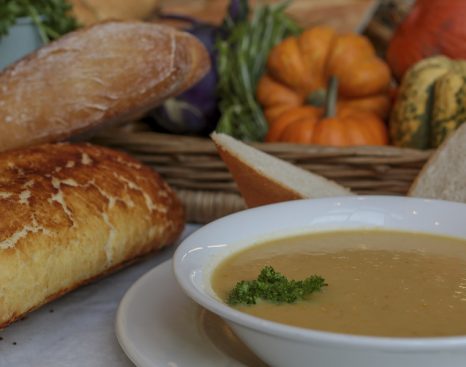 Rebranding the catering space and developing a tasty new menu for secondary school students.
Axe Valley Community College accommodates approximately 850 students plus staff.
Feedback from the school was that the catering service had become 'tired' and uninspiring, and the food that was on offer did not attract students in large numbers and needed to be profitable.
On taking over the contract, Devon Norse took the opportunity to introduce a fresh approach to catering to pave the way for a new lease on the school meals being provided.
The facility went through a new re-branding, to create an individual identity to the hall where the students ate their meals, named "The Canteen". To complement the new name and brand, the space was re-decorated with brighter imagery to make it more welcoming, as well as suitable for secondary school students.
The team developed a tasty and appealing four week menu cycle which was implemented along with a new set of daily specials, "Grab and Go" food, Love Joe's and a selection of healthier eating alternatives.
The new team also ensured that the food costs were controlled, prices set were affordable and that the overall quality of hospitality catering improved. To ensure that the level of service was improved, additional staff were hired to man service points to increase the speed of the service.
To improve the relationship between Devon Norse, The Canteen Kitchen team and the school, regular meetings were held with the school Business Manager. During these meetings, the school were made aware of all changes and improvements and were an active part of the new design and layout of the canteen. The school provided useful feedback and were extremely supportive of the Area Manager and Kitchen Manager, thus overall improving the view of the kitchen and the level of food being produced. This in turn increased the uptake of school meals within the school by 38%. Student numbers using the service increased due to the affordable, more appealing food selection on offer with a wider choice of what they could eat, plus a good variety of healthy options.
The speed of service improved meaning students are served in a timely manner and queuing is kept to a minimum, as this was highlighted as a very big concern for the learners making use of school meals.